Introducing TimberVault's brand new competitions!
Scroll down to see this months theme & more information about how you can get involved
The example used in the video (Marvel), isn't the theme for this month. The monthly theme is below the video!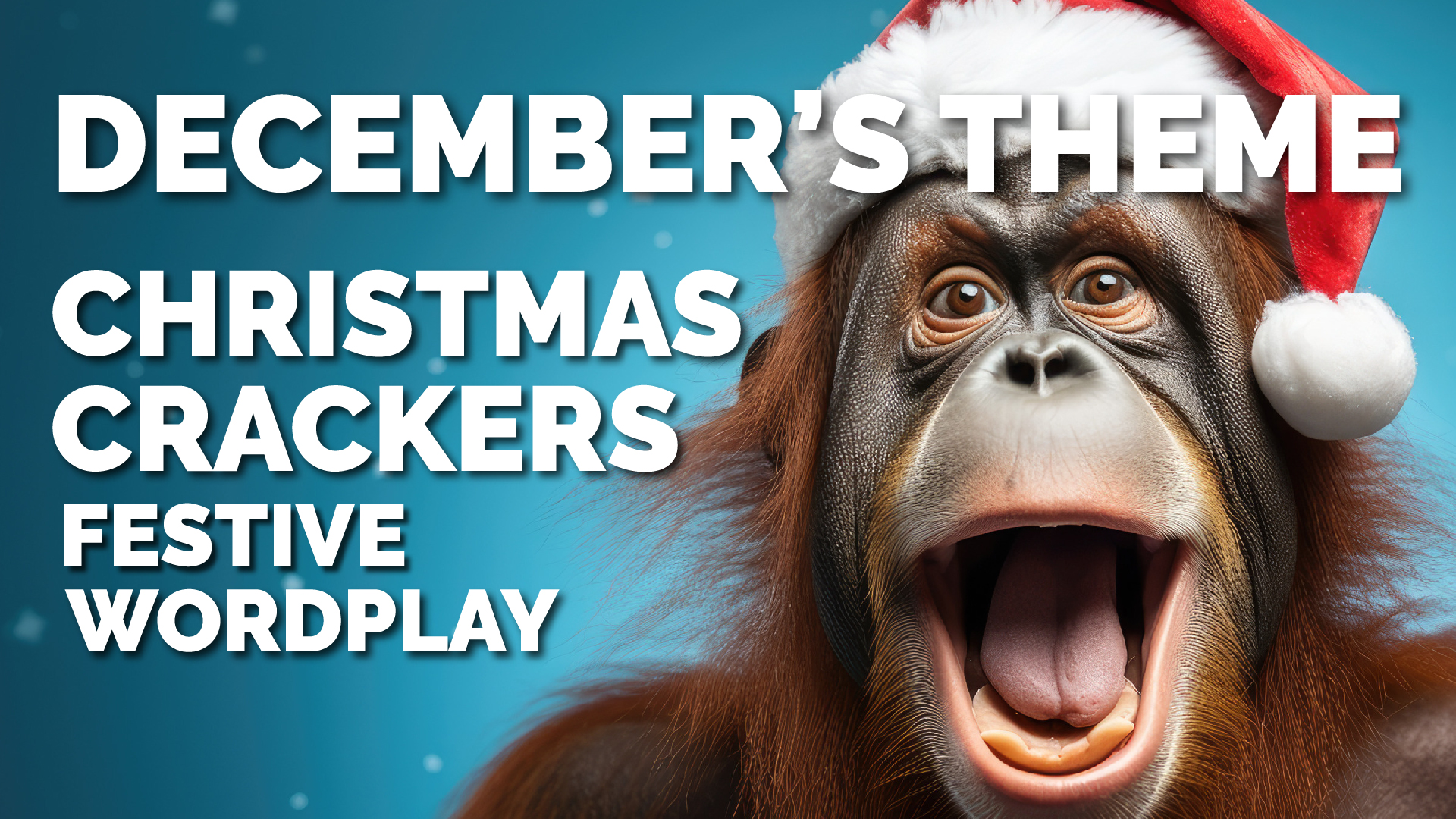 Prize: FREE escape room (up to 6 people)
Every month we will be releasing a new theme for our escape rooms. What does this mean? When you finish your escape room, you will have the option to enter our Themed Team Name competition. 
This months theme is CHRISTMAS CRACKERS. We want to see you have fun with FESTIVE WORDPLAY. Make us giggle! Originality & any strangeness in general always do well. Good luck!
Take part in one of our 7 escape rooms
Let your game master know you'd like to enter the competition
Make your team name relevant to our theme of the month
At the start of the following month the winner will be announced on our social media channels. We will also email the person who booked in your team to let them know if they win.
Remember to make your team name stand out!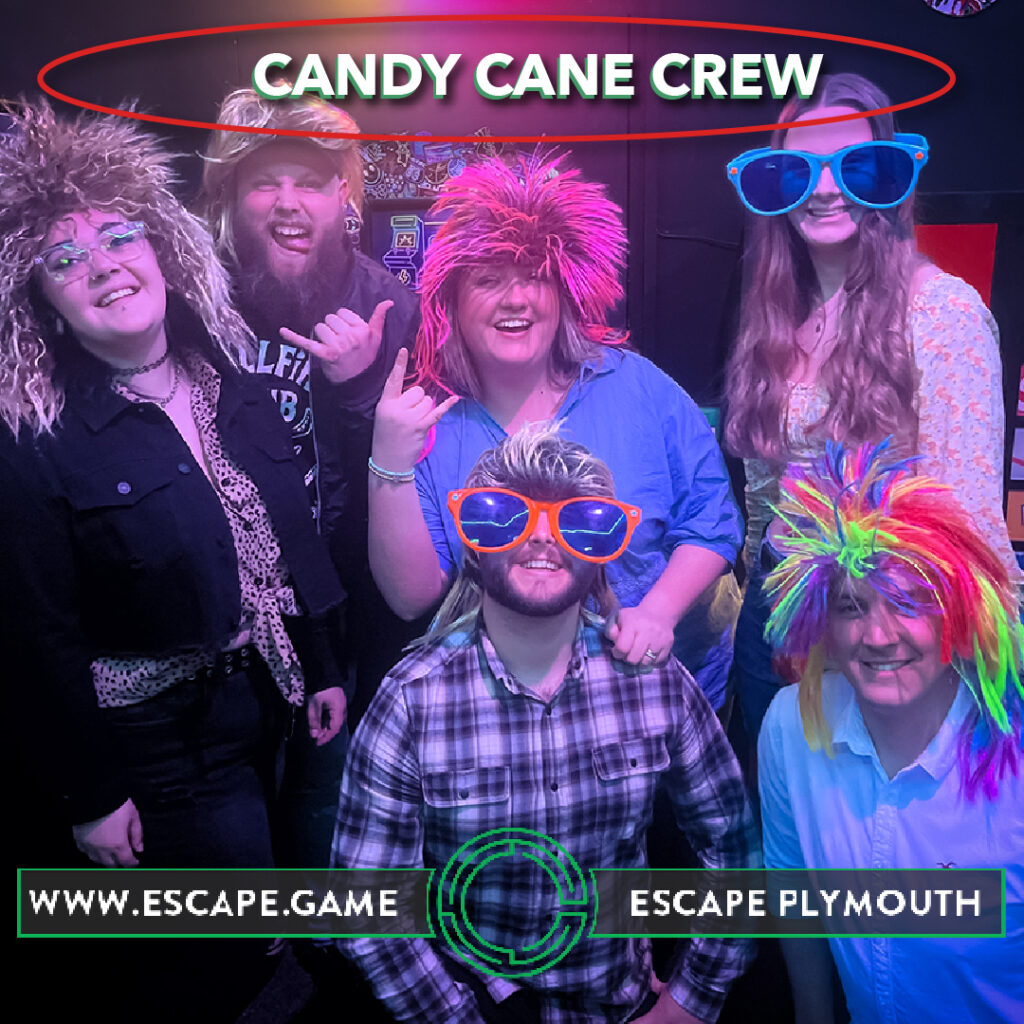 Prize: 25% off your next escape room
A race against time has turned into a race against others… and still racing against time.
The fastest team for each escape room will receive a 25% discount on their next escape room with us. Your main objective for the rooms stay the same, escape! The faster you do it, the greater your chances of winning. 
We will update our social media with the monthly & weekly best times. Winners will also be announced at at the end of the month. The person who booked your escape room will be emailed if your team wins.
There is 1 winner per group booking (the one who booked the room). This means they will be able to choose who comes to the next escape room, so be nice to them!
Weekly best times will also be displayed. Even if you don't win the monthly competition, you can still have bragging rights over other competitors.
Scroll down to see our monthly leaderboards & see where your team are!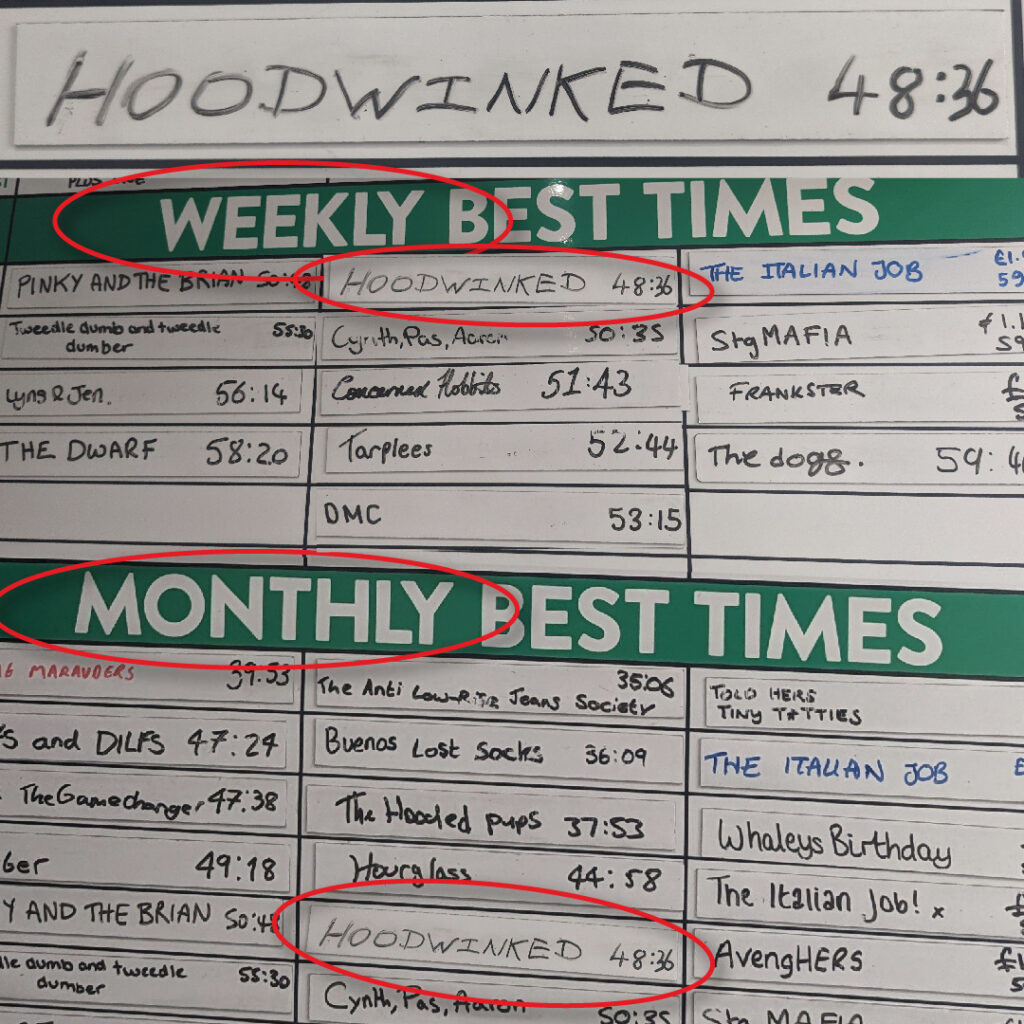 Prize: FREE escape room, airsoft or axe throwing session (up to 6 people)
Struggling to find funds to get yourself booked into an activity? We've got a solution!
Every week, we'll be putting up a brand new puzzle on our social media channels. All you need to do is comment what you think the right answer is.
Every Sunday, we'll reply to one of you lucky contestants letting you know you've won. From there, you just need to send our account a message with what activity you'd like to do, how many people & when you'd like to do it!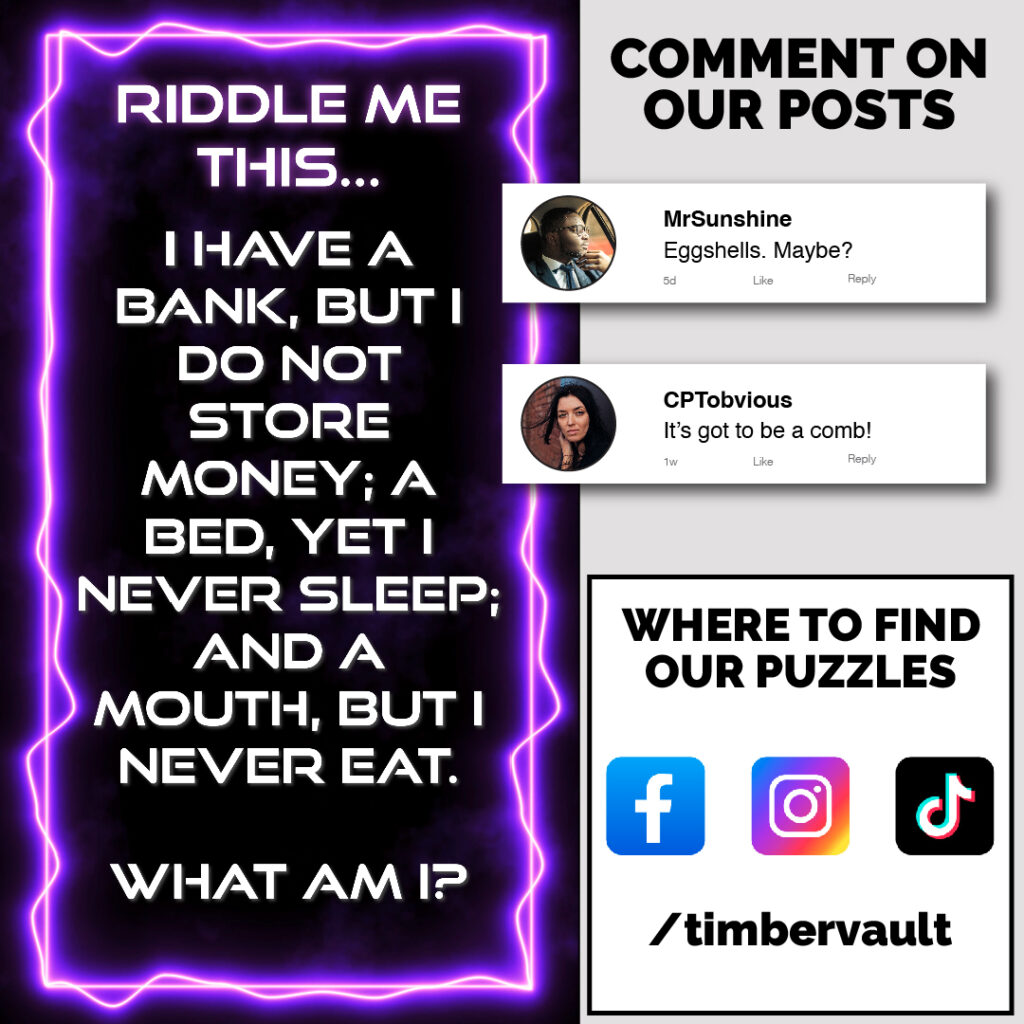 Here are our monthly leaderboards! 
The metrics tracked for the monthly leaderboard competition for The Bank Heist & Beanstalk differs from our other rooms.
This is because the score is ranked higher for the more loot/eggs you get out with, as opposed to how fast you get out.
TimberVault Main Building
Follow us for updates, offers & future events!

Of course, there are a few rules to abide by. Making sure these competitions stay fun & friendly for everyone is our top priority. Let's have fun!
You must like our Facebook page, follow us on Instagram or follow us on TikTok to claim the Puzzles & Raffle prize.
There will only be 1 winner for the leaderboard competition for each room. It is then up to the person who booked your team to decide who will come again.
Each person can enter our Puzzles & Raffle competition once on all of our social platforms. This means if you comment on our tiktok, Facebook

and

instagram you will triple your chances of winning.
1 Entry will be given when commenting on our Puzzle & Raffle our individual posts. Spam will not be tolerated nor will it increase your chances of winning. It may lead into suspension or banning from the competitions.
Any misconduct on the posts will be met with warnings and potentially being banned from our competitions. Depending on the context, we may ban you without warning. Keep it playful and harsh language will not be tolerated. We're a family focused venue and our social accounts will be treated as such.
TimberVault staff & family of the staff are unable to enter these competitions. They can take part but they will not be able to win any of the prizes.
The Bank Heist metrics are tracked via highest SCORE rather than FASTEST TIME for the leaderboard contest