The current economy has everyone paying closer attention to their financial situation, their outgoings and running cost of day to day life. Constrictions on wallets being an issue, Luke Riggs is determined to make a difference.
Parents will know that keeping a growing child in sports equipment can cost a small fortune, and it just isn't an option for some people. Luke feels the same: "They're so expensive. I thought we could help out some families."
Janner Aid is a family event with local well-known characters attending and plenty of activities & stalls, there will be something for everyone.
TimberVault are proud to have sponsored the Plymouth Football Boot Bank for Janner Aid 2023 & raised £350!  We are reaching out for people to donate to this great cause, anything is appreciated. Support a charitable cause where we aim to provide football equipment for the Plymouth community.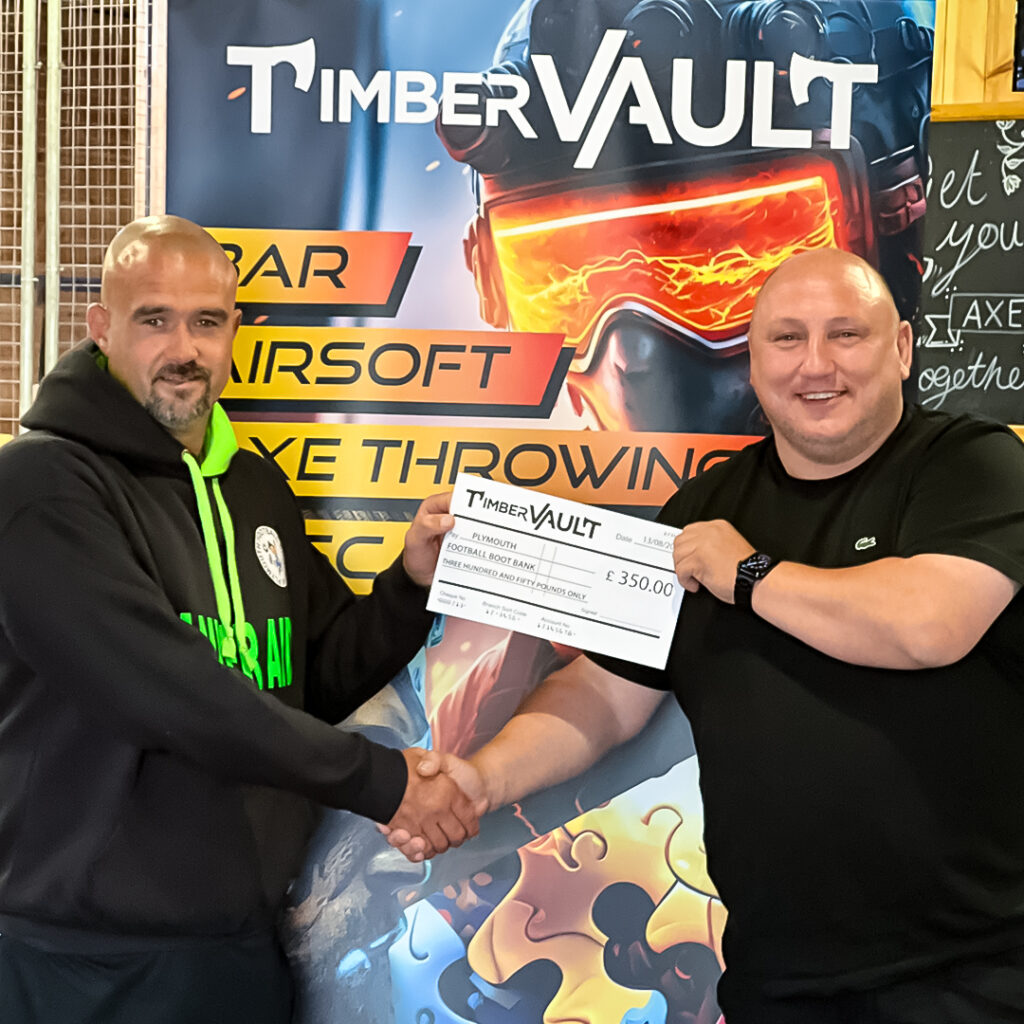 TimberVault at Janner Aid